Introduction
For over 30 years, the Hong Kong Productivity Council (HKPC) has been offering diversified industry training activities designed to upgrade and update the knowledge and skills of people in different business sectors.
In order to enhance HKPC's training support to various business sectors, the Productivity Training Institute (PTI) has been established to better coordinate, plan, develop and manage all public training activities that take place within the HKPC Building.
For details on the training programmes offered by PTI, please click here.
Please click here to view the Centre's introductory video.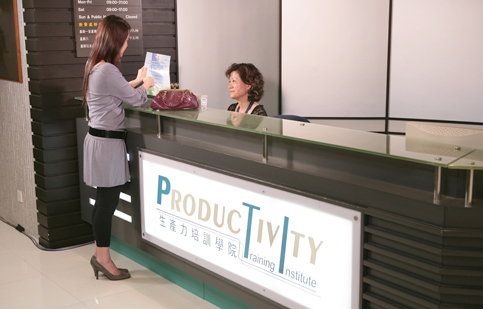 Lobby of Productivity Training Institute (I) (QuickTime VR)*
Lobby of Productivity Training Institute (II) (QuickTime VR)*
* Click and drag the image in any direction to see the full view. Press the Shift button to zoom in and Ctrl button to zoom out.
Click here to download a free QuickTime plug-in.
---
Services provided by the Institute
Contact Productivity Training Institute