Video on Go on the Overdrive with Tail Lift Safety Improvement (Chinese only)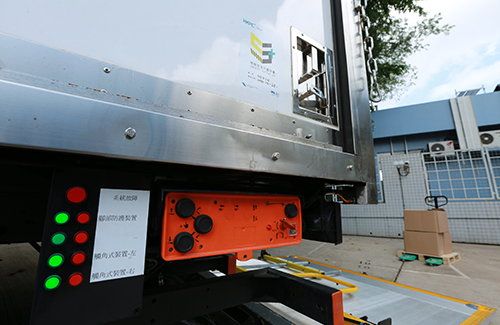 Tail lift accidents occur from time to time with some resulting in injuries or even deaths. To reduce tail lift accidents, the HKSAR Government commissioned HKPC to design a new system, Tail Lift Automatic Tripping System (ATS), to improve safety. By integrating HKPC's technical knowledge and engineering experience in automotive sensors and taking into account local operating environment, the new design can proactively prevent the trapping of human bodies by tail lifts.
HKPC also launches the "Safety+ for Tail Lift Scheme" to provide consultancy service to encourage ATS installation among the transport industry not only to fulfil the requirements of the occupational safety and health laws but also to enhance the trade's safety image.
Although the Scheme can help ensure the operation safety of tail lifts, the Scheme's Label does not reduce, limit, or replace, any legal obligations upon any person to comply with any statutory duties under relevant legislation. Tail lift truck owners or users should ensure that the tail lifts and the safety devices are regularly inspected by a competent person and properly maintained and should check the normal application of the device prior to each use, in order to ensure the safely and efficiently operation of the tail lift. HKPC shall not accept any liability for any loss or damage resulting from the showing of the Label.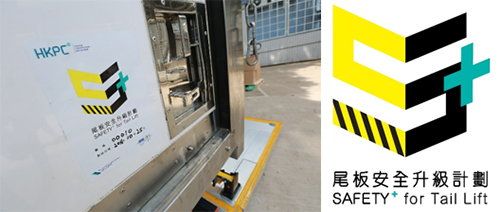 Safety+ for Tail Lift Scheme
Lorries in the Safety+ for Tail Lift Scheme will receive a label issued by HKPC that certify their tail lifts to have complied with the Labour Department's "Guidance Notes on Prevention of Tripping Hazard of Tail Lifts"
About the Safety+ for Tail Lift Scheme and the application of other electronic sensors, please contact us.