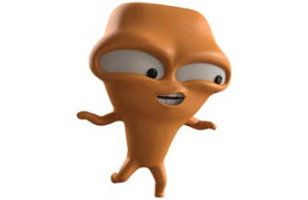 Nowadays, when it is near lunch or dinner time, everyone will look up the dining experience sharing online platform to search for their favorite eateries. A closer look will find that some eateries have actually joined the Food Wise Eateries Scheme, promising to help reduce the 3,600 tonnes of daily food waste in Hong Kong.
The Environmental Protection Department (EPD) launched the Food Wise Eateries Scheme in 2015 to encourage food eatery outlets in the hotel and food & beverage sectors to reduce food waste at source together with customer through offering portioned meals and adopting food waste reduction measures. Up to now, nearly 800 eateries of different varieties have joined the Scheme.
The Food Wise Eateries Scheme features two classes of recognition, Gold and Silver, to demonstrate the commitment of the participating eateries. After assessment, the approval Food Wise Eateries (FEW) status will be valid for two years. Each participating eatery will receive a FWE logo for promotion purposes and a FWE sticker for display at their doors/ windows for public identification.
HKPC has been helping the catering industry to implement environmental management in areas such as energy, water quality, air and noise pollution, in order to enhance industry awareness on protecting on the environment, and strengthen the knowledge of catering industry workers on environmental protection through training. This time, HKPC is commissioned by EPD to establish and implement the Food Wise Eateries Scheme, including application assessment and organization of promotional activities.
For eateries, the Food Wise Eateries Scheme not only provides a useful vehicle for building corporate green image but can also reduce the costs of food raw materials and food waste handling.
For details, please contact us:
Website: http://www.foodwisehk.gov.hk/en
Hotline: 2788 6307
E-mail: This email address is being protected from spambots. You need JavaScript enabled to view it.