Optics design on imaging and illumination via CAE optics design software, and precision fabrication of optics lens prototypes via ultra-precision machining technologies
Service details:
CAE Optics Design Service
Illumination system design (LightTools®)
General illumination (indoor & portable lighting etc.)
LED light guide and backlight module
Infrared & Laser optical system
Imaging system design (Zemax®)
Camera lens module
Projector imaging system
Infrared security system
Fresnel magnifying lens
Automotive lighting system design (Lucidshape®)
Automotive headlamp, tail lamp
Automotive interior lighting
LED lighting for vehicle
Precision Optics Prototyping Service
We provide precision optics prototyping services through various ultra-precision fabrication technologies, including single diamond turning machines, multi-axis vertical machines, and ultrasonic tooling system. Advanced optics applications include sphere, asphere, freeform, lens array and plano surfaces by achieving below 10 nm surface roughness by direct machining of plastic, copper, brass, aluminum, nickel-plated steel, steel-, titanium-, nickel-alloys and some glass types.
Automotive lighting system design (Lucidshape®)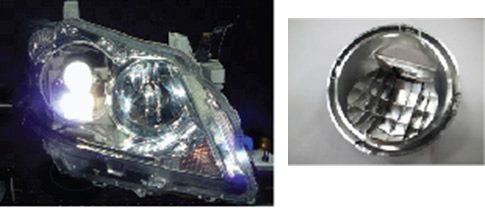 Illumination system design (LightTools®)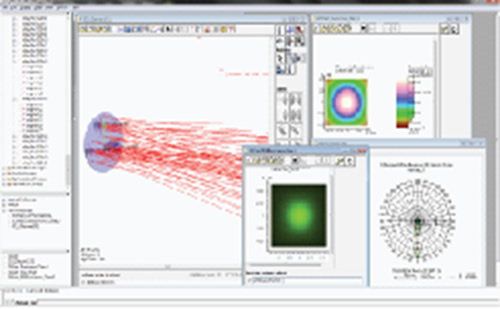 Imaging system design (Zemax®)
Precision Optics Prototyping Services