Name of the Client
Ka Fung Industrial Technology (Huizhou) Co., Ltd.
Client's Profile
Originally established in Hong Kong in 1980, Ka Fung Industrial Technology(Huizhou) is major production bases in Huizhou at Ka Shui Group. It is a leading company specializing in Magnesium, Aluminum and Zinc Alloys die casting, and plastic injection moulding. Ka Shui Group provides a variety of one stop services to local and world renowned 3C (Computer, Communication, Consumer Electronics) electronics, automobile and household companies. These services include design conceptualization, tool design and building, die casting, plastic injection moulding, CNC machining, surface treatment and supply chain management. 
Client's Needs
"Much varieties of product & small of order quantity" made daily production planning and co-ordination difficult and inaccurate.
Time required for production scheduling is long.
Traditional production planning and scheduling cannot catch up with rapid order changes especially urgent order requested by customers.
Our Solutions
HKPC provided turnkey consultancy service to the client to implement Advanced Planning & Scheduling System (APS), including material supplies, equipment, tooling and material properties, customers order, production planning and scheduling automated processes and flexible to respond market demand swiftly.
Value Created
1.Effective and efficient automated scheduling : APS system scheduling only takes a few seconds, a substantial saving staff time for daily production planning and scheduling.
Integration of technical knowledge to achieve scheduling standardization : APS system "learn" scheduling staff knowledge, knowledge has become the company's assets, to help enterprises to reduce their reliance on technical knowledge of staff scheduling.
Optimize the use of resources to shorten the equipment payback period: equipment to operate more compact, fully optimize the machine utilization, enhances overall plant production capacity
Advanced Production Planning & Scheduling System Implementation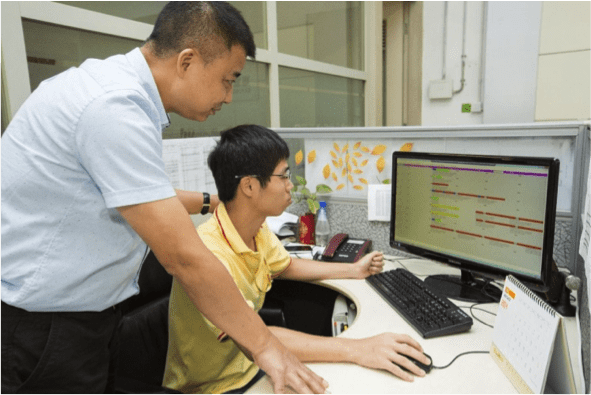 Advanced Production Planning & Scheduling System Implementation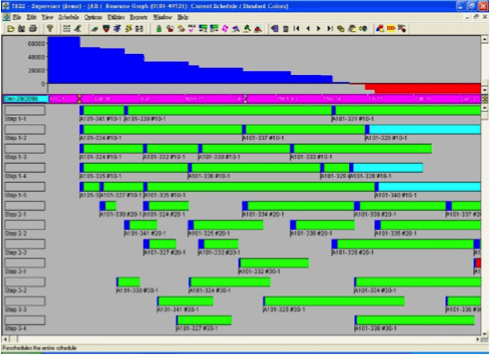 Advanced Production Planning & Scheduling System Implementation