Client's Profile
Goceram supplies complete production lines and know-how for Medium Pressure Powder Injection Molding. With this technology complex shaped components of metallic and ceramic materials can be favourably manufactured.  
Client's Needs
In fabricating dental tool, ceramic could be a potential material to be developed due to its high strength and high biocompatible property. However, ceramic is difficult to be used in processed in traditional manufacturing method.
To expand the market growth, client would like to develop a new manufacturing process and technology to produce ceramic dental tool. Powder Injection Moulding (PIM) would be the appropriate method to be developed.
The know-how of PIM process is complicated with lots of experimental result behind and the technology has not yet been widely adopted, the client could not be able to trigger the production without seeking external technology consultation.
Our Solutions
HKPC provided one stop technological service from tooling design, feedstock preparation, powder injection, trial production of ceramic parts for physical evaluation and final small scaled production.                      
The whole technology consultation involves precision calculation, optimum parameter settings, fine-tuning of setting and precision tooling design. 
Value Created
Through the successful trial production of ceramic dental tool, the fabricated dental tool produced by PIM was up to the required performance standard and met the client's expectation.
This created a breakthrough to the client with a new business development with high value added material to be the next generation dental tool with longer lifetime and outstanding physical and chemical properties.
Production of Dental Tools Prototype by Powder Injection Moulding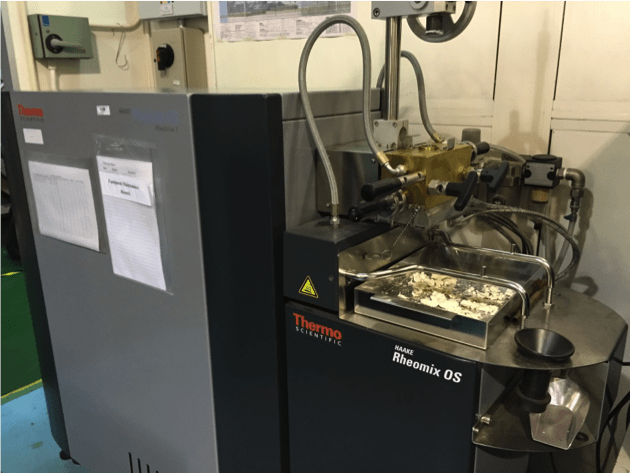 Production of Dental Tools Prototype by Powder Injection Moulding