Development and construction of plasma-assisted metallic deposition system for zipper tape
Name of the Client
Ideal Fastener Asia Ltd
Client's Profile
Ideal Fastener Asia Ltd is a local branch of IDEAL Fastener Corporation which is a company with global presence and is headquartered in the United States. It specializes in the manufacturing of zippers for in a wide range of purposes.
Client's Needs
New product development - To develop a product line of zipper with a metallic texture and lustre. The Client requested for consultancy service in terms of a feasibility study and a small-scale production system as a proof-of-concept demonstration.
Our Solutions
Plasma treatment system development - With its own technology and experience, HKPC has assisted the Client to construct a small-scale plasma-assisted metallic deposition system.This system is designed to deposit metal on the surface of different fabrics. 
Value Created
Green Production - The system constructed utilises plasma-assisted physical vapour deposition technology developed by HKPC, which is a green technology that neither use nor release harmful chemicals. 
Small-scale plasma-assisted metallic deposition system for zipper tape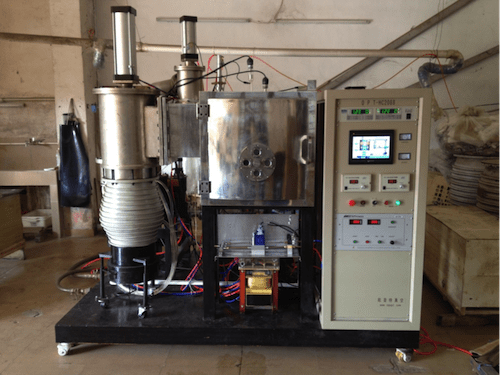 Operation interface of the system