Development of Low-cost Charging Equipment to Support Full Deployment of EV Charging Infrastructure in Hong Kong
Name of the Client
cableplus Industrial Company Limited
Client's Profile
cableplus Industrial Company Limited was founded in 1994. cableplus has headquartered in Hong Kong with own factories in Shenzhen, Dongguan and Changshu respectively. The sales offices are located in Hong Kong, Beijing, Tianjin, Suzhou, Shanghai, Shenzhen and Japan. cableplus is devoted to the Research and Development (R&D), manufacturing, sales and services of compounds, wires and cables, assemblies, power supply and other products.
Client's Needs
The demand of charging stations is rising in respond to the growth of EVs in Hong Kong. To enter the emerging market of EV charging station, cableplus lacked of expertise and experience in the development. Also an economic solution is one of the key factors to facilitate the expansion of an EV charging network. 
Our Solutions
A semi-quick EV charging station, "Charging Pro", with the following features:
Support international charging standard – European IEC, supply max 3-phase 32A
Provide "Medium" (semi-quick) charging – Reduce charging time by as much as 60%
Achieve a low cost solution for competitive unit price – close to HKD $10,000
Support all EV models – Including the latest 2014 EV models e.g. Tesla Model S and BMW i3
Provide various options to fit unique market needs – 1-phase or 3-phase power supply; wall-mount or pole-mount installation; key-switch, push-button or contactless control
Offer a holistic solution with all-round considerations for future application – "Charging Pro" is compatible with payment system, networked management, intelligent load management and regulation etc.
Value Created
Support business upgrading of local SME to enter an emerging market – EV charging facilities (expand from a cable manufacturer to EV charging facility manufacturer)

Successfully develop "Charging Pro" and support cableplus to commercialize the associated R&D results  

Certification of "Charging Pro" complying international charging standard IEC 61851-22

"Charging Pro" has been serving at various major local stakeholders including CLP, HK Jockey Club (Shatin Racecourse), HK Disneyland (New Admin. Building). "Charging Pro" has also been introduced by numbers of property developers and landlords.
Development of Low-cost Charging Equipment to Support Full Deployment of EV Charging Infrastructure in Hong Kong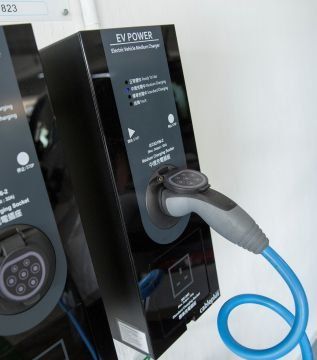 Development of Low-cost Charging Equipment to Support Full Deployment of EV Charging Infrastructure in Hong Kong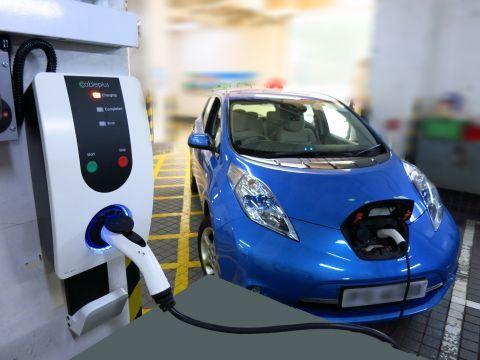 Development of Low-cost Charging Equipment to Support Full Deployment of EV Charging Infrastructure in Hong Kong
Development of Low-cost Charging Equipment to Support Full Deployment of EV Charging Infrastructure in Hong Kong