HKPC has been co-operating with local industries to develop various applied technology solutions for value creation. To benefit more sectors through product innovation and technology transfer, HKPC is committed to commercializing a variety of market-driven patents and technologies. Ample opportunities abound for licensing and technology transfer, both locally and overseas. Proposals are welcome.
Manufacturing Technology
Environmental Engineering
Management System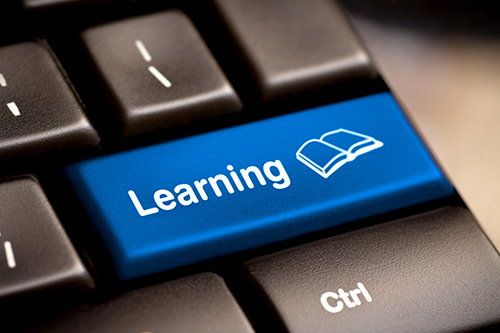 Collaborative Learning Management System (CLMS)
HKPC cordially invites application for technology transfer and licensing. If you are interested in the technology commercialization of the above listed items, please complete and return the Application Form for technology transfer and licensing of HKPC Technology. (Chinese version only)
Please click here to download the Application Guideline. (Chinese version only)
Introduction of application procedures for technology transfer and licensing (Video) (Chinese version only)
Application deadlines:
6:00pm, 31 March 2019 (Hong Kong time)

Any applications received after a particular deadline will be processed together with the next batch of applications.
All information collected will be kept strictly confidential.
For enquiries, please contact us:
By tel: (852) 2788 5833
By email: This email address is being protected from spambots. You need JavaScript enabled to view it.
By mail:
Corporate Development Division
Hong Kong Productivity Council
78 Tat Chee Avenue
Kowloon
HONG KONG
Event Highlights
HKPC has organized a briefing session to introduce its commercialization-ready technologies. Details of the event are as follows:
Date: 15 March 2019 (Friday)
Technology involved:
Commercialization of Greywater Recycling
HKPC-STS A Packaged Sewage Treatment System
Major topics covered:
Introduction of the commercialization-ready technologies
Application procedures for technology transfer and licensing
---
HKPC has organized a briefing session to introduce its commercialization-ready technologies. Details of the event are as follows:
Date: 8 March 2019 (Friday)
Technology involved:
Eco-Joss Paper Furnace
Food Waste Conversion System (FWCS)
Major topics covered:
Introduction of the commercialization-ready technologies
Application procedures for technology transfer and licensing
---
HKPC has organized a briefing session to introduce its commercialization-ready technology. Details of the event are as follows:
Date: 31 May 2018 (Thursday)
Technology involved:
AquaSed & EnviroWash System
Major topics covered:
Introduction of the commercialization-ready technologies
Application procedures for technology transfer and licensing
---
HKPC has organized a briefing session to introduce its commercialization-ready technology. Details of the event are as follows:
Date: 26 March 2018 (Monday)
Technology involved:
Non-radioactive Optical Imaging System for Skin Application
Major topics covered:
Introduction of the commercialization-ready technologies
Application procedures for technology transfer and licensing
---
HKPC has organized a briefing session to introduce its commercialization-ready technology. Details of the event are as follows:
Date: 13 February 2018 (Tuesday)
Technology involved:
Vision-based Advanced Driver Assistance System (VADAS)
Automatic Engine Idlestop and Supplementary Air Conditioning System
Major topics covered:
Introduction of the commercialization-ready technologies
Application procedures for technology transfer and licensing
---
HKPC has organized a briefing session to introduce its commercialization-ready technology. Details of the event are as follows:
Date: 19 December 2017 (Tuesday)
Technology involved:
High Efficiency & Water Resistant Ultraviolet LED Light Tube and InvisibLED - Quality Eco Lighting System
Major topics covered:
Introduction of the commercialization-ready technologies
Application procedures for technology transfer and licensing
---
HKPC has organized a briefing session to introduce its commercialization-ready technology. Details of the event are as follows:
Date: 6 December 2017 (Wednesday)
Technology involved:
Green Plasma Treatment System for Silicone Rubber Products
Advanced Composite Pellets and a Novel Supercritical Fluid Extraction Process for Micro-Powder Injection Moulding (MIM) Technology
Major topics covered:
Introduction of the commercialization-ready technologies
Application procedures for technology transfer and licensing
---
HKPC has organized a briefing session to introduce its commercialization-ready technology. Details of the event are as follows:
Date: 26 September 2017 (Tuesday)
Technology involved:
AquaSed & EnviroWash System
Major topics covered:
Introduction of the commercialization-ready technologies
Application procedures for technology transfer and licensing
---
HKPC has organized a briefing session to introduce its commercialization-ready technologies. Details of the event are as follows:
Date: 15 August 2017 (Tuesday)
Technologies involved:
Deposition of Thick Ion Plating Coating by HPPMS (Sputtering)
Plasma Treatment Technology and Supercritical Fluid Waterless Dyeing Technology
Major topics covered:
Introduction of the commercialization-ready technologies
Application procedures for technology transfer and licensing
---
HKPC has organized a briefing session to introduce its commercialization-ready technologies. Details of the event are as follows:
Date: 14 June 2017 (Wednesday)
Technologies involved:
Food Waste Conversion System (FWCS)
Qing Yan Eco-Joss Paper Furnace / Smoke Controlled Paper Artifacts Furnace
Major topics covered:
Introduction of the commercialization-ready technologies
Application procedures for technology transfer and licensing
---
HKPC has organized a briefing session to introduce its commercialization-ready technologies. Details of the event are as follows:
Date: 31 May 2017 (Wednesday)
Technologies involved:
Grey Water Recycling System
HKPC-STS (Sewage Treatment System)
Major topics covered:
Introduction of the commercialization-ready technologies
Application procedures for technology transfer and licensing
---
HKPC has organized a briefing session to introduce its commercialization-ready technologies. Details of the event are as follows:
Date: 27 March 2017 (Monday)
Technologies involved:
Opto-mechatronics Plastic Bottle Sorting System
Liquid Silicone Rubber (LSR) Injection Moulding and Over-moulding Injection Moulding Technology
Major topics covered:
Introduction of the commercialization-ready technologies
Application procedures for technology transfer and licensing
---
HKPC has organized a briefing session to introduce its commercialization-ready technologies. Details of the event are as follows:
Date: 2 September 2016 (Friday)
Technologies involved:
Textile and Garments Plasma Treatment System for fabric functionalities and anti-pilling treatment of wool/cashmere knitwear
Advanced Composite Pellets and Novel Supercritical Fluid Extraction Process for Micro-Powder Injection Moulding (MIM) Technology
Major topics covered:
Introduction of the commercialization-ready technologies
Application procedures for technology transfer and licensing
---
HKPC has organized a briefing session to introduce its commercialization-ready technologies. Details of the event are as follows:
Date: 16 June 2016 (Thursday)
Technologies involved:
High Efficiency & Water Resistant Ultraviolet LED Light Tube
Opto-mechatronics Plastic Bottle Sorting System
Collaborative Learning Management System
Major topics covered:
Introduction of the commercialization-ready technologies
Application procedures for technology transfer and licensing