Reindustrialisation and Technology Training Programme (RTTP)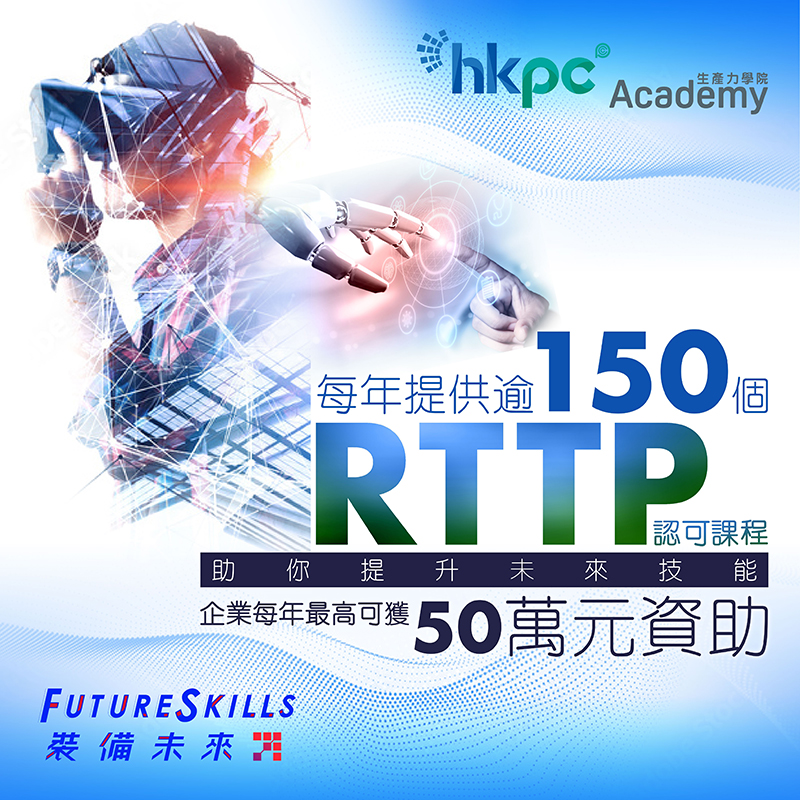 HKPC provides over 150 RTTP approved programmes per year, helps you to acquire FutureSkills.
Stay Ahead of the Reindustrialisation Trend
Reindustrialisation and Technology Training Programme (RTTP) allows your company to nurture the right talents, to keep abreast with the evolving industry trend. There are more than 100 approved courses at the Hong Kong Productivity Council under RTTP. Register now and stay competitive.
What is "RTTP" ?
Reindustrialisation and Technology Training Programme (RTTP) is a funding programme under the HKSAR Government's Technology Talent Scheme. It aims at subsidising local companies on a 2:1 matching basis to train their staff in advanced technologies, especially those related to Industry 4.0. The maximum annual funding is HK$500,000 for each eligible company.
HKPC is Your Partner in Professional Training
With our 50+ years of industry experience and diverse training services, we nurture professionals like you to keep pace with the ever-changing market.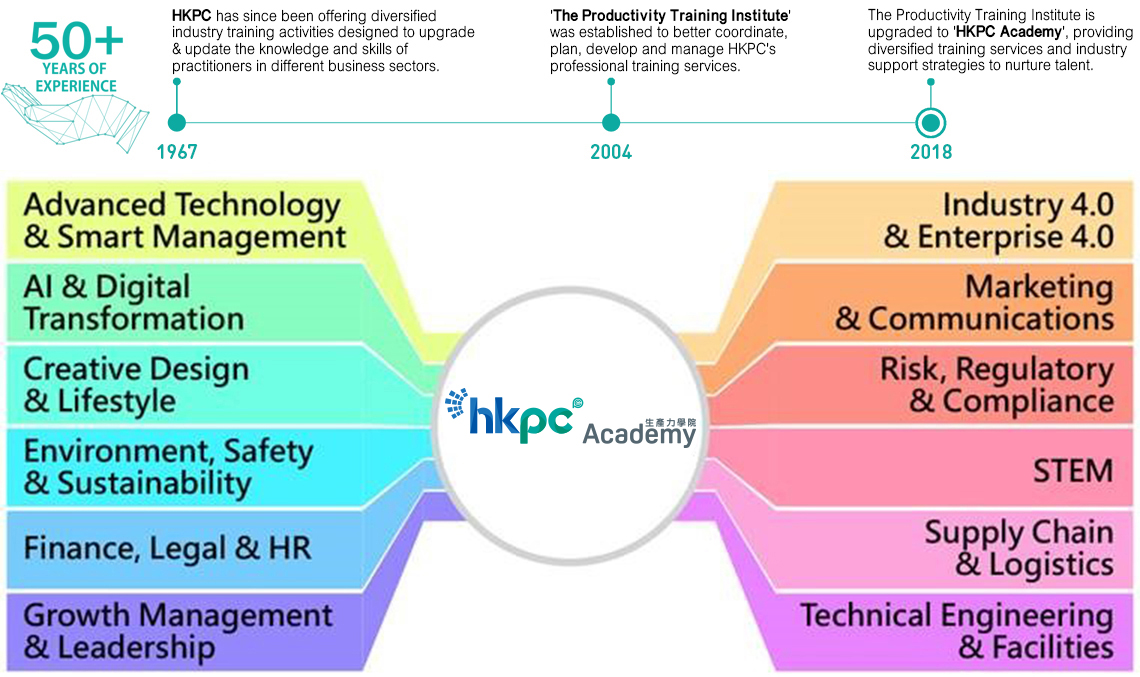 HKPC Academy provides you with diversified training services to enhance the innovative capability, competitiveness and sustainability of your enterprise.
At HKPC Academy:
• Programmes are practical and condensed, allowing you to learn new technology and management methodologies quickly.
• Programmes are taught by consultants with in-depth industry and project experience.
• Industry-leading laboratory facilities are available for you to gain hands-on experience on professional equipment.
The Courses we Offer
HKPC Academy provides integrated and value added training services for different industry and service sectors.
Our training programmes cover twelve key areas:
Join our training programmes now to take your team and your business to the next level