A series process improvement activities thru calculating the extra operational cost due to quality issues, analyze major problem, enhance employees quality awareness, and implement corrective actions in order to reduce quality cost.
Service details:
We provide consultancy services to assist the client reduce operational cost. The model will help the client understand the impact of poor quality to overall operation cost.
We implement this model thru theory training, model template establish, data analysis and corrective actions implementation.
Model Definition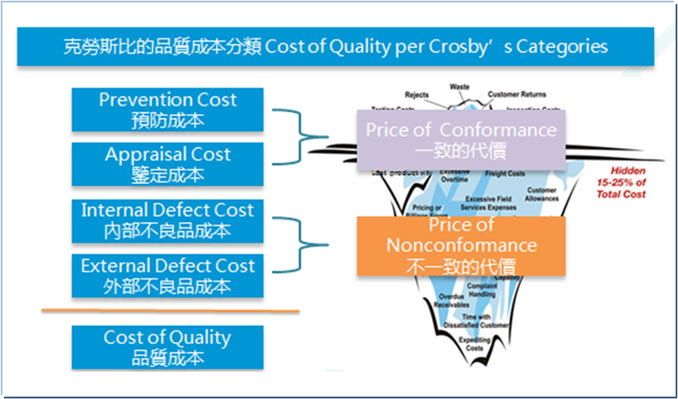 Calculation Template