Will Pandemic Boost i4.0 Development?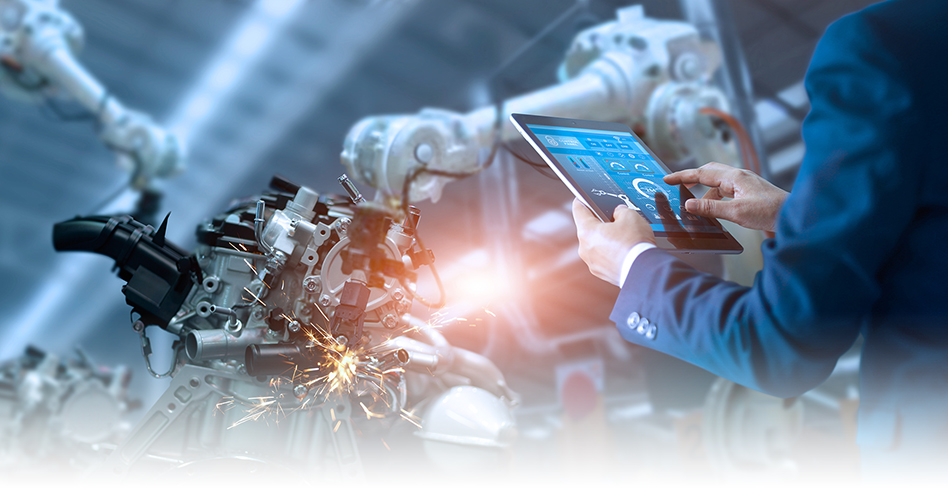 The COVID-19 plunges the global supply chain into unprecedented disruption while highlighting the weakness of a traditional labour intensive manufacturing model. This led to the discussion of the acceleration of Smart Manufacturing.
Smart Manufacturing originated from a high-tech project of Germany Government "Industry 4.0" (i4.0), also known as the "Fourth Industrial Revolution", which advocates the integration of sensors, Internet of Things (IoT), big data and other technologies with digital information, connecting the entire production and service value chain. i4.0 greatly enhances production efficiency and flexibility, catering to the increasing demand for customised products. 
The impact of i4.0 Development to Asia
I4.0 helps manufacturers to improve the efficiency of the production line at each stage of the supply chain with the employment of robots and advanced digitalisation technology. This is surely not a new concept and it poses a potential threat to many developing countries' growth models. In Central and Eastern Europe, some countries have responded to this challenge by investing in robots themselves. The Czech Republic, Slovakia, and Slovenia (which have large foreign-owned auto sectors) now have more robots per 10,000 workers than the US or France. Such strategy seems to be working: they remain an attractive manufacturing destination for developed countries. Similarly, low-cost manufacturing hubs, such as those in emerging Asia, may experience a similar journey, especially in the wake of the pandemic. This could serve as a wake-up call for many in the region to rethink and eventually redesign their manufacturing process for reducing its reliance on human capital and strengthen their competitiveness in long run.
In Hong Kong, the changes are taking place unnoticed. Some corporates have started joining the industralisation evolution by focusing on higher-value-added activities. For example, a local kitchenware company participated in a i4.0 project with THE HATCH in identifying potential customers for the adoption of new products to improve products and digitalise its production process. Another Hong Kong electronics manufacturer which successfully attained the "1i maturity level" certificate of i4.0 conferred by the HKPC and the Fraunhofer Institute for Production Technology / IPT in 2019. Waves of Reindustrialisation and Technology Training Programmes have also been introduced to the market for grooming our local capabilities.
Reshape the labour market 
The outbreak highlights how the global manufacturing supply chain is vulnerable to the black swan effect. Deployment of Smart Manufacturing will benefit manufacturers and reshape the labour market by taking it to the next level.  
i4.0 will not fully replace factory labour, but instead liberating human from monotonous work. Staff will become more versatile and creative. They will devote their energy to creative ideas and innovations, to monitor and maintain the normal operation of the production line, and to develop and design more high-quality, value-added products.
Reference:
https://www.hkpc.org/zh-HK/about-us/media-centre/media-focus/i40-1i
https://www.hkpc.org/zh-HK/about-us/media-centre/media-focus/the-hatch-i4
https://www.themanufacturer.com/articles/what-is-the-future-for-industry-4-0-in-the-post-covid-19-paradigm/
https://www.forbes.com/sites/bernardmarr/2018/09/02/what-is-industry-4-0-heres-a-super-easy-explanation-for-anyone/#48260d8f9788
https://www.epicor.com/zh-CN/resource-center/articles/what-is-industry-4-0/#3
https://www.bcg.com/publications/2018/flexible-cell-manufacturing-revolutionize-carmaking.aspx