Local Mask Production- A Turning Point to Revive "Made in HK" Label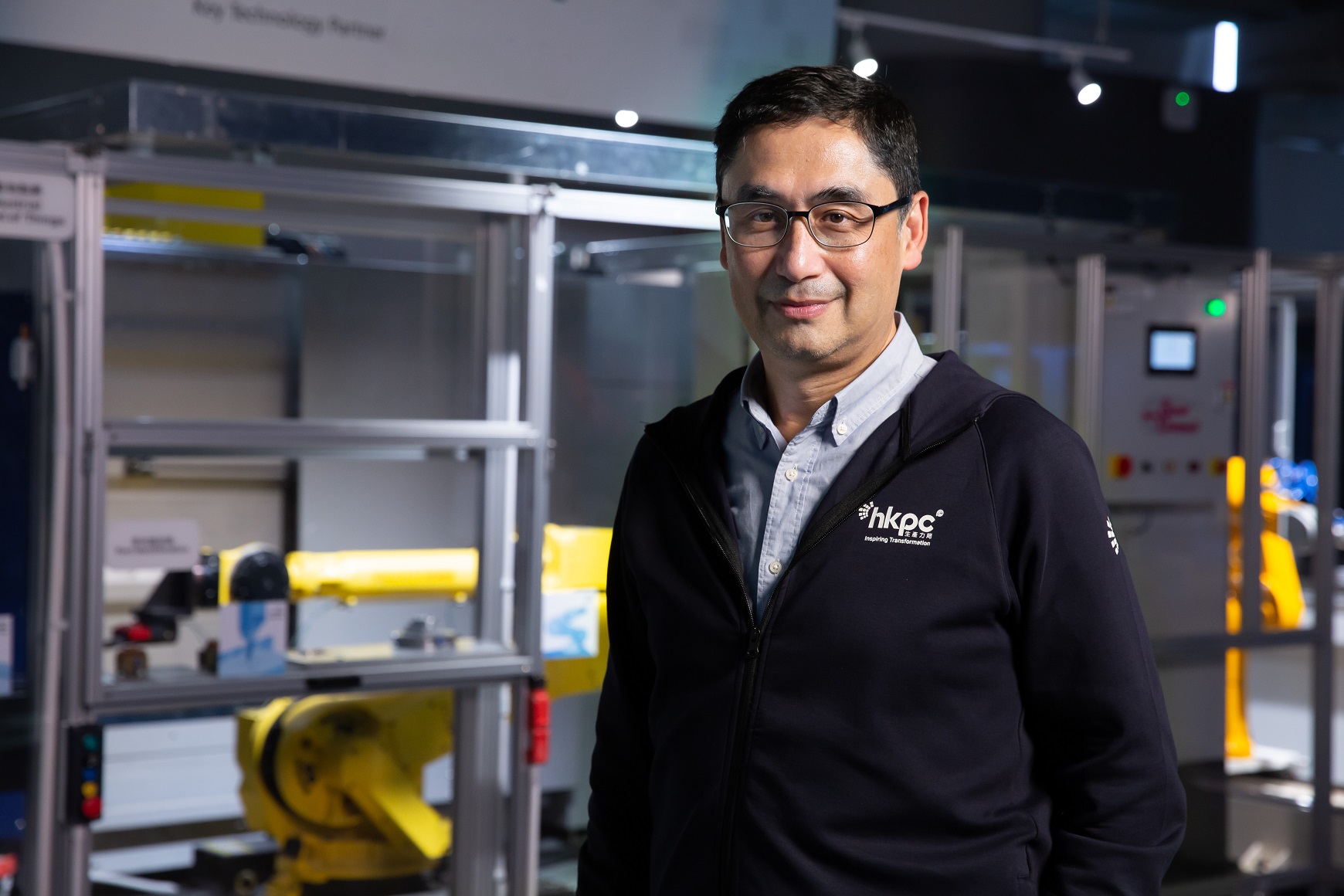 Despite signs that the COVID-19 pandemic begins to recede, wearing mask has become a new norm around the world. In the past few months, many local manufacturers started to establish their mask production lines to alleviate imminent mask shortage. These efforts not only revitalise the "Made in Hong Kong" label in compliance with the international standards, but also help maintain a stable mask supply for local consumption in medium-to-long-term. Most importantly, we see hopes of leveraging reindustrialisation to fuel Hong Kong's future economic development.
In response to the pandemic, the HKSAR Government introduced the "Local Mask Production Subsidy Scheme", with the Hong Kong Productivity Council (HKPC) being engaged to provide technical support on machine adjustment and testing for 50 production lines. Thanks to the concerted efforts from all parties that the shortage has been gradually eased, shining the feat of local mask production. This success story is a testimony to the Hong Kong industries' edges, also anticipating reindustrialisation to accelerate evolution in Hong Kong.
Modern Manufacturing - One-stop Operation Mode
The vibrant technology development has enriched the meaning of modern manufacturing to not only covering the manufacturing industry, but also the service industry. Manufacturers must act quickly to cater for the ever-changing market demands. The horizontal and vertical integration of manufacturing facilitates upstream production, while at the same time also manages downstream sales through automatic electronic channels. Hence, "reindustrialisation" is far more than relocating labor-intensive and low value-added production from Mainland China to Hong Kong. Rather, it steers Hong Kong's industry development towards high-value added production and supply chain by consolidating our strengths in R&D, design and IP protection, as well as leveraging on innovations and technologies like Internet of Things, artificial intelligence, new materials and "Industry 4.0" of smart manufacturing procedures to streamline workflows.
NPI - Hong Kong's Soft Power
Hong Kong's soft power rests upon "New Product Introduction" (NPI).  From idea generation, R&D, model design, testing and certification, trial production and commercialisation, to even small batch production, all these procedures can be undertaken locally. Headquartered in Hong Kong, the control centre can supervise the intensive production lines abroad, then selling the products to the world through Hong Kong.
The local mask production sees three elements at play: industry engagement, Government subsidies and technical support, which together contribute to the robust development of reindustrialisation. At present, a wealth of subsidies have been provided by the Government to assist SMEs in their transformation and upgrading. Meanwhile, HKPC also provides various types of technical support and talent trainings on "Industry 4.0" and "Enterprise 4.0", aiming to take Hong Kong's reindustrialisation to a new level of success.
Written by Mohamed D. BUTT, Executive Director of HKPC