Beware! New Radio Equipment Directive for EU market begins in June 2017
HKPC's RED testing services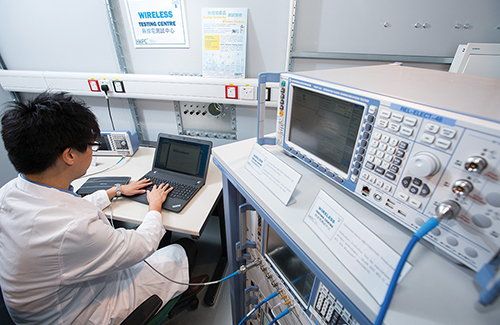 The continuous evolution and enhancement of wireless technology, coupled with the wider use of smartphones, has led to a proliferation of wearable electronic devices and audio and visual products with wireless transmission function. Fitted with various wireless technologies such as Near Field Communication, RFID, Bluetooth and Zigbee, the functions and types of products are also becoming more diverse, setting us off on the path towards smart development in all aspects of our everyday life.
The European Commission issued the Radio Equipment Directive (RED) in 2014. Starting from 13 June 2017, it will replace the old Radio and Telecommunications Terminal Equipment Directive and become the only regulatory control for radio equipment entering the European Union (EU) market. From that date onwards, any radio equipment sold to EU members must be tested in accordance with the technical requirements of RED.
To meet the challenges and opportunities arising from RED, HKPC's Wireless Testing Centre and EMC Centre have strengthened their collaboration with local commercial testing laboratories in order to enhance the testing capabilities of the local industry. For more information on HKPC's RED testing services, please contact us.