Intelligent Manufacturing (i-mfg) Technology
"i-mfg" is a technology for enterprises to establish intelligent and highly automated manufacturing system.
"Flexible Manufacturing Technology (FMT)" forms the technology backbone of the i-mfg. With the application of an intelligent automated computerized system and programmable machinery, a "Flexible Manufacturing Cell (FMC)" can be established to realize "Agile Manufacturing" in fulfilling rapid changes of the market demand.
To strengthen the industry on the awareness, implementation and application of Intelligent Manufacturing Technology
To provide series of assessments, tailor-made technical training and one-stop intelligent manufacturing technology consultancy services and turn key solution to help the industry achieve a comprehensive automated production
Intelligent Manufacturing (i-mfg) Technology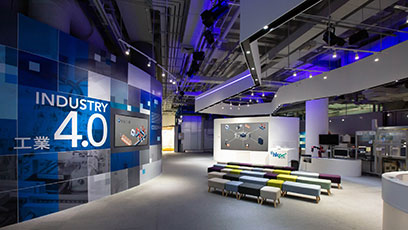 Intelligent Manufacturing (i-mfg) Technology