HKPC Takes Lead to Facilitate 5G Application in Manufacturing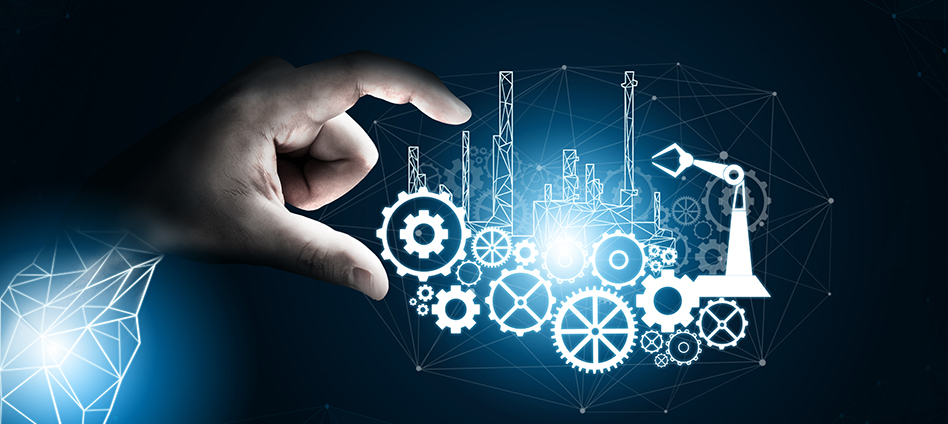 This year, the long-talked-about 5G services has finally started to live up to its hype as many carriers began to roll out services in Hong Kong. Besides anticipated personal use, many believe that manufacturing sector will also benefited from this biggest transformation since the Industrial Revolution.
Set to Revolutionise Manufacturing
5G promises lower latency and ultra-high reliability and supports of new frequencies, which cannot be achieved by prior generations of wireless technology.  The arrival of the 5G era will connect a wide variety of devices and things, weaving together an enormous integrated network of all connected devices and eventually spurring Internet of Things (IoT) deployment.  5G brings high connection density and bandwidth which are essential technology advancement for manufacturers to build smart factories with multiple applications such as automation, artificial intelligence and IoT.
5G Enhances HKPC-developed "Smart Connect"
As a Hong Kong's pioneer in facilitating and implementing i4.0, Hong Kong Productivity Council (HKPC) has developed a "Smart Connect" system to transform existing offline machines online, by enabling i4.0 visualisation of machine data with minimum hardware capital investments. This development offers a low-cost solution for SMEs to enhance the real-time data generation and allows existing machines integrating into the i4.0 ecosystem. 
Thanks to the ultra-high reliability and low latency feature of a 5G module, the capabilities of the Smart Connect System has been advanced significantly with a two-way transmission enable 5G module. In this way, administrators and technicians can remotely monitor and control the connected machines, and give swift and accurate response once errors are detected in the manufacturing process. Thus, the production cost and efficiency is greatly improved. 
5G Brings Variety of Applications
HKPC is continuously developing varies 5G projects with potential enterprises, which are from medium to large size. One of the riveting projects is to develop a 5G enabled remote control system for tire cranes. This system uses edge computing and network slicing technology based on the 5G network to undergo information transmission such as video, command and sensor signals from the container loading and unloading site of terminal to the remote control panel in the office.  The productivity of logistics industry will keep on be enhancing along this route. 
On the other hand, a "HKPC 5G Demo Center" is established in Shenzhen recently, in collaboration with China Unicom. The mission of this Center is for building industry cases with e4.0 and i4.0 enabling technologies via 5G, with profound knowledge and deep insight.  In long run, the project will be served as a technology exchange hub for HK enterprises in the Greater Bay Area by inspiring 5G related R&D and sowing potential business opportunities. Is your business set to take on the opportunities and challenges of 5G mega trend?
Reference:
https://www.mckinsey.com/business-functions/operations/our-insights/operations-blog/five-ways-that-5g-will-revolutionize-manufacturing
https://www.business.att.com/learn/tech-advice/how-5g-will-revolutionize-manufacturing.html
https://www.networkworld.com/article/3509975/5g-is-poised-to-transform-manufacturing.html