Higher transport efficiency with smart technologies - Top gear for Hong Kong manufacturers in IoV market
Higher transport efficiency with smart technologies - Top gear for Hong Kong manufacturers in IoV market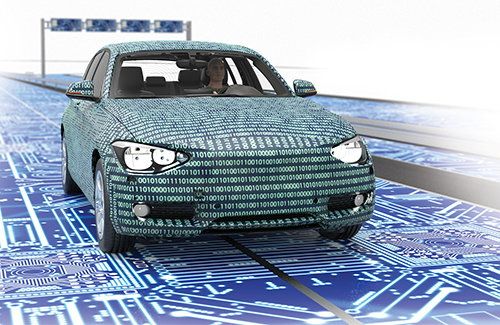 With a fully-fledged information and communication industry supply chain, Hong Kong is well-placed to develop the Internet of Vehicles (IoV). The development of IoV can be divided into five areas, including data analysis, support and security, services, infotainment and vehicle control. Below are some examples:
Big Data Analysis
Using the On-Board Diagnostics to upload information on the condition of the vehicle and driver on the road to cloud for big data analysis
Driving Behaviour Analysis
Collection of the images on the road for analysis with image processing technology In conjunction with the Advanced Driver Assist System
Road Safety
Using the on-board camera to record the real-time situation inside and outside the vehicle for accident prevention and vehicle maintenance data
Fleet Management
Using smartphone application to call the fleet and receive information such as the waiting time, the nearest gas station and electric vehicle charging station etc.
Remote Control Application
Connecting the smartphone application with the on-board Bluetooth to remote control devices inside the vehicle such as switching off the lights, locking and unlocking the door, switching on the air conditioning
Higher transport efficiency with smart technologies - Top gear for Hong Kong manufacturers in IoV market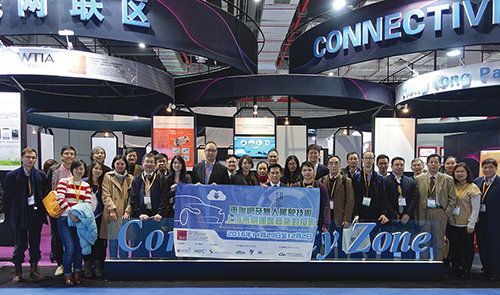 Strongly encouraged by the national policy, automobile companies are actively engaged in the R&D of smart vehicle system to explore the Mainland market. Such development leads to higher demand for IoV technologies and more market opportunities for related service suppliers.
Since 2016, HKPC has teamed up with several industry associations and experts to help the industry develop an IoV market network in Mainland China in a bid to seize on the related business opportunities in a project funded by the Organization Support Programme of the BUD Fund.
For more information on HKPC's technical consultancy services, please contact us.