Fashion and Garment Technology
One-stop solution for the fashion and garment manufacturing, from material development, product design, processing technology to final testing.
Service Details:
Automatic / Semi-Automatic Machinery Development – to provide machinery design, software and hardware integration and testing for enhancing productivity.
Total Solution for Bra Cup – to provide one stop solution for the bra cup manufacturers from design to manufacturing. A number of automatic machines were developed for the specific application.
Application of Machine Vision, Artificial Intelligent and Robotic Solution in Textile and Garment – to provide the advance technology in garment inspection, material handling and productivity improvement for the manufacturing process.
Machine Monitoring System – to provide the integrated solution in sensors, machine interface, software customization for the digital manufacturing in textile and garment industry.
Laser Engraving Denim Jeans Sample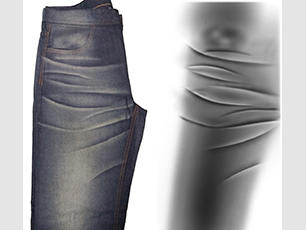 Laser Engraving on Mannequin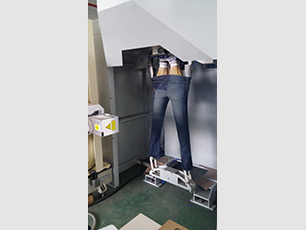 Laser Engraving on tranfer line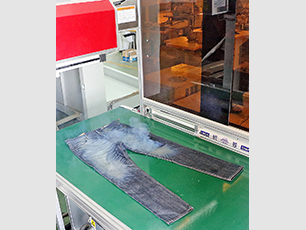 Laser Engraving System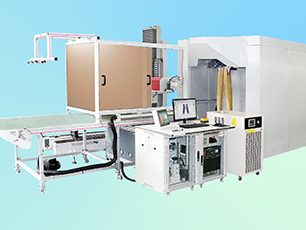 Sample of Multi Decorative Finishing by Laser Engraving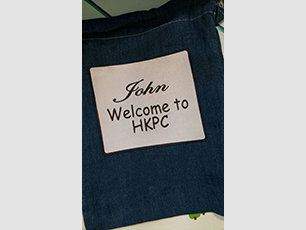 Digital Printing Unit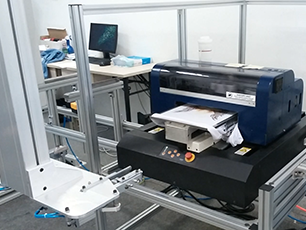 Embroidery Unit
Multi-decoration Sample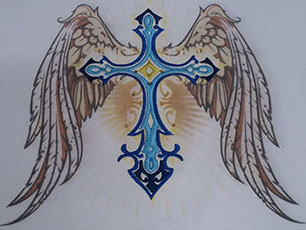 Multi-function Textile and Apparel Decoration Machine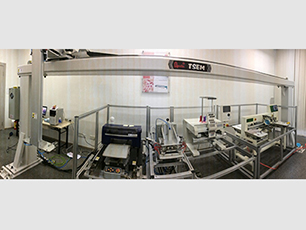 Multifunctions Textile & Apparel Decoration System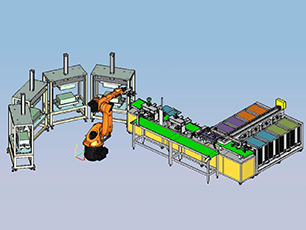 Quick Learning Automatic Spraying System for Jeans