Consultancy and Testing Services for Automotive and Electronics Parts and Systems
During the product development process for automotive parts, conducting tests on performance, life cycle and reliability to ensure full compliance with industry and international standards is an important phase before delivery to the OEMs as the test results can directly affect customers' decision. Since 2006, the Hong Kong Productivity Council (HKPC) has been commissioned by a number of Automotive Parts and Accessory System (APAS) manufacturers to provide consultancy services on the reliability studies of their newly designed APAS products.
In response to the strong demands from the local and Mainland industry, HKPC is determined to act as a focal point for the trade by providing a One-stop Consultancy and Testing Services to the industry.
This one-stop service includes design of products or components (CAD), virtual product analysis (CAE) and physical design tests, result analysis and professional recommendations on design improvement. The APAS manufacturers will no longer have to search for specific equipment and qualified testing laboratories by themselves and can concentrate more on their business development.
OUR CONSULTANCY SERVICES
HKPC's professional consultants can support clients to design and set up specific tests according to clients' needs. Some manufacturers are newcomers to APAS industry while others are trying to develop new products. Both groups are inexperienced in product testing. HKPC can provide consultancy service for manufacturers not familiar with the validation of their products. We can help manufacturers identify a suitable standard to check their product and conduct the test for them. We can design a testing method and conduct the test according to the client's special requirements. Also, we can provide a number of internationally recognized validation tests in compliance with national and international standards such as SAE, JIS and Chinese GB to validate the product's performance, durability and reliability. After the tests, HKPC will provide a detailed testing report which includes test result analysis and improvement recommendations to the client.
HKPC can provide CAE and CAD services to the industry. HKPC has consultants experienced in establishing CAE and CAD capabilities. In addition to the finite element analysis for static mechanics, we can also conduct impact and thermal analysis as well as design optimization.
OUR TESTING SERVICES
1. SPECIFIC TEST
Computer Aided Design (CAD) and Computer Aided Engineering (CAE) for product design and virtual product analysis
Gasoline/Diesel Emission Testing for vehicles or stationary engines
Vehicle noise test according to Japanese Proximity Stationary Noise Test to Article 30 of the safety regulations
Acoustics Testing in Anechoic Chamber (e.g fire alarm)
Leather / Plastic Strap Test
Printed Circuit Board Test
Sealant Tape Test
Automotive and Communication Printed Circuit Board Qualification Services
Railway and Automotive Electronics Test Service
2. GENERAL TEST
Carbon and Sulfur Test
Chemical Composition Test for Alloys
EMC Test
Environmental Test
Material Properties Test
Mechanical Test
Nickel Release Test
Optical and Electric Test
Plating Thickness Test
Surface Examination
Thermal Property Test
3. Durability and reliability tests
Using our equipment, we can provide durability and reliability tests under most of the environmental conditions, including high/low temperature, humidity, thermal shock, vibration, electromagnetic compatibility, salt spray corrosion, dust, condense water and rain water splash testing.
With our high speed and high resolution data logging system, by connecting to different types of sensors, we are able to collect multi channel test data as well as to process and analyze the data in many different ways.
Furthermore, our test lab has equipped with a vehicle lifter. The automotive parts can be practically installed onto the vehicle, to perform data acquisition and to conduct a test.
Contact:
Tel: (852) 2788 5333
Email: apas_info@hkpc.org
Computer Aided Design (CAD)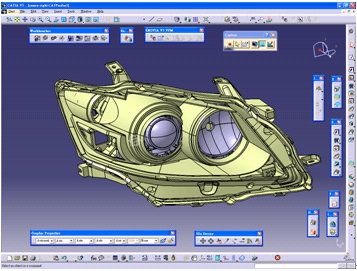 Computer Aided Engineering (CAE)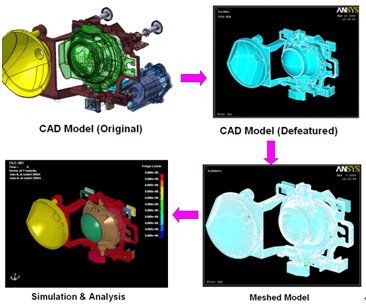 Emission Testing on vehicle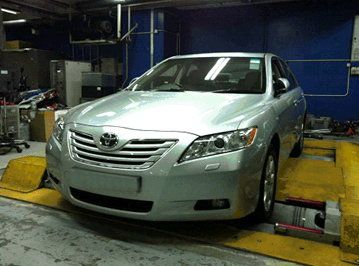 Emission Testing on stationary engine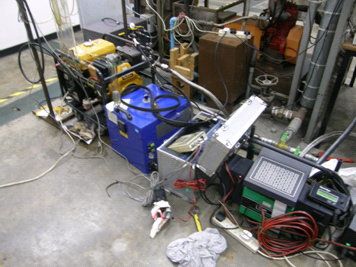 Vehicle Stationary Noise Test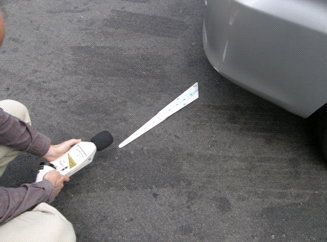 Durability and reliability tests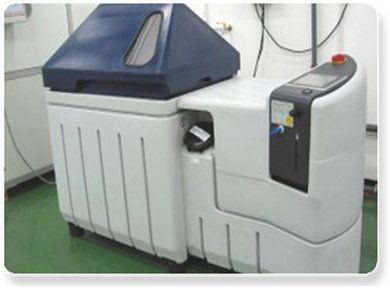 Durability and reliability tests