HKPC's Intelligent Production and Anti-COVID-19 Innovations Recognised at Hong Kong Business Technology Excellence Awards
(Hong Kong, 7 September 2021) The efforts of the Hong Kong Productivity Council (HKPC) to promote intelligent manufacturing and prevent the spread of coronavirus disease 2019 (COVID-19) have been recognised at the Hong Kong Business Technology Excellence Awards 2021. Its "OWL" Intelligent Production Line and kNOw Touch – Contactless Elevator Control Panel are winners of the AI – Manufacturing and Infrastructure Technology – Building Services and Facilities categories, proof of HKPC's success in offering staunch support for local SMEs in technology research and development (R&D), and applying technology knowhow to solve pressing public issues.
Organised by Hong Kong Business, the only English-language business magazine dedicated to Hong Kong and China, the Awards aims to honour enterprises that have remarkably contributed to transforming industries and driving business growth through innovation and technology (I&T). This year, the awards programme acknowledged the consistent effort of technology companies that have launched industry-disrupting products and solutions aimed at making a difference for businesses and stakeholders alike. HKPC is proud to attain two awards in two key categories respectively, AI – Manufacturing and Infrastructure Technology – Building Services and Facilities, which are two of the key driving forces in turning Hong Kong into an international I&T hub.
Mr Mohamed Butt, Executive Director of HKPC, said, "HKPC is delighted to receive further recognition for our efforts in the R&D of novel technologies from the business sector. As a beacon for digital transformation and smart manufacturing in Hong Kong, HKPC is dedicated to transforming smart innovative ideas into practice and generate lasting positive impacts for local SMEs. Also, as Hong Kong continues to undergo a challenging year beset with the prevailing COVID-19 pandemic and global economic uncertainties, HKPC is committed to helping local businesses to overcome adversity and seize new opportunities arising from the expected economic recovery and the National 14th Five Year Plan."
The "OWL" Intelligent Production Line, deployed at a Hong Kong-based intelligent security product manufacturer, NiRoTech Limited, offers an innovative solution for companies looking to improve their production efficiency while decreasing their land and carbon footprint in today's radically industrialised world. Funded by the R&D Cash Rebate Scheme of the Innovation and Technology Fund (ITF) of the Innovation and Technology Commission (ITC) of the HKSAR Government, it gives into full play the characteristics of an owl's wisdom, piercing eyes, flexible body, soft neck (360o vision) and agile movement. These perfectly echo the key features of this intelligent production line which has high flexibility, excellent agility to cater for different production needs, as well as non-stop operation to increase production capacity. Five key "S.M.A.R.T" elements: Speed, Multi-function, Accuracy, Reliability and Traceability, can also be seen in this production line offering edges of intelligence and efficiency enhancement.
Another HKPC's winning project, kNOw Touch – Contactless Elevator Control Panel, is a cost-effective and contactless solution to lessen the risk of coronavirus transmission whilst using an elevator. As one of the approved projects under the Public Sector Trial Scheme of ITC's ITF to combat the COVID-19 epidemic, and supported by the Innovation and Technology Bureau and ITC, it makes use of infrared sensors and accurate, real-time relay devices to aid elevator users to access the elevator without the need to touch any part of the elevator control panel. Moreover, it can be applied conveniently in different models and types of elevators to ensure swift retrofitting. kNOw Touch has already been installed in over 300 residential, commercial, industrial, and government buildings in Hong Kong.
To widen its adoption, kNOw Touch has been licensed to Hong Kong-based companies Roborn DT Limited and Schindler Lifts (Hong Kong) Limited to promote the solution not only in Hong Kong but also throughout the Asia-Pacific region and One Belt One Road countries as part of HKPC's dedication to combatting the coronavirus and steering the development of innovative technologies.
- Ends -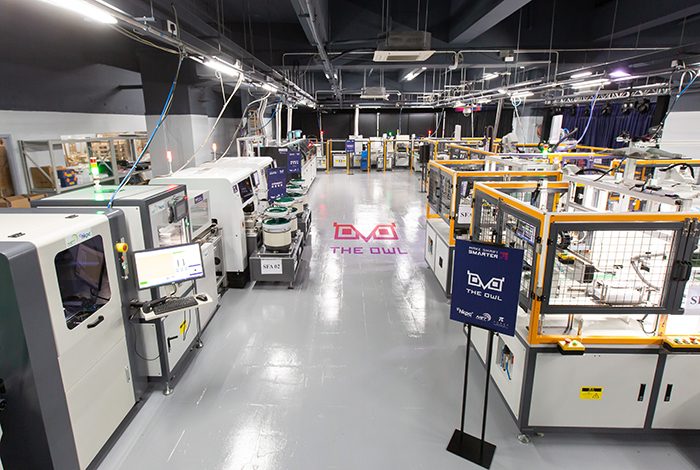 The "OWL" Intelligent Production Line at NiRoTech Limited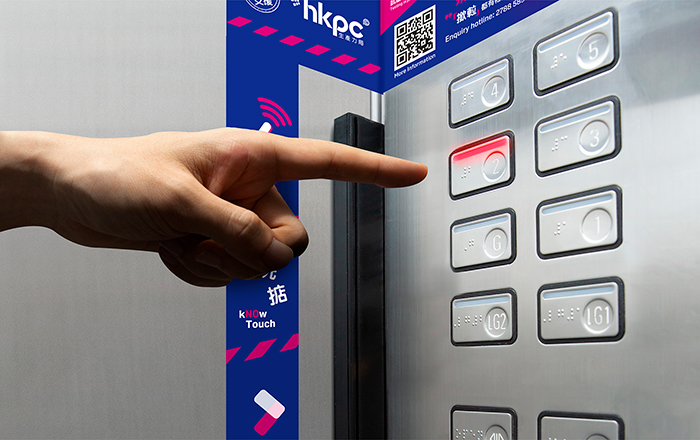 kNOw Touch – Contactless Elevator Control Panel