HK Jeweller Drives Mainland Sales with IoT-enabled Logistics Automation
HK Jeweller Drives Mainland Sales with IoT-enabled Logistics Automation)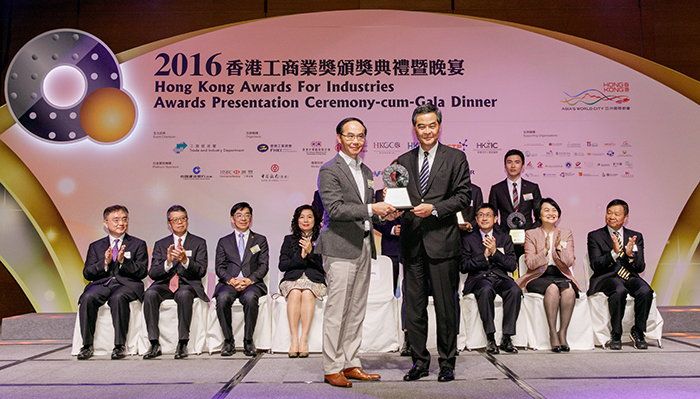 Rising standard of living in the Mainland has induced higher demand for high-end products such as jewellery. To meet such demand, Chow Tai Fook Jewellery Group has opened more points of sale (POS) in the Mainland, reaching over 2,000 in 2016. In light of its rapid expansion, the company needs to deliver the goods to these outlets spanning various provinces and municipalities more precisely and efficiently. Automation of the logistics and distribution process offers the best solution.
Chow Tai Fook's logistics and distribution centre at Shunde, Guangdong, supports the stock replenishment of its POS in the Mainland, handling about 60,000 items on average each day. The Hong Kong Productivity Council (HKPC) was commissioned by the jewellery chain to provide consultancy services to tailor make an automated storage and distribution system for its plant at Shunde. Taking into account the technical requirements of automation, HKPC and Chow Tai Fook also jointly designed and developed a new work flow and specific operating models in accordance with the distribution models, business hours, number of staff, goods packing and issuance requirements of POS in different provinces and municipalities.
Equipped with an automated warehousing system, the logistics and distribution centre at Shunde extensively applies the Internet of Things (IoT) and item-level RFID technology to keep track of the status and location of each product for effective inventory monitoring, ensuring the inventory movements match with computer records.
During development, the project team have overcome various challenges such as to accurately read the data from large amount of tiny jewellery pieces. Upon completion, the project has enhanced the overall efficiency of stock movements in the warehouse and distribution automation. It also streamlined the storing, sorting, packing and delivery processes, and offered real-time security surveillance, especially important for the jewellery industry.
On top of consultancy services, HKPC also developed an automated system for Chow Tai Fook, which includes 23 RFID chambers, a pre-shelving system and a jewellery certificate robotic system, to support the operational needs of the automated logistics and distribution centre.
The project won the Grand Award of the Productivity and Quality category of the 2016 Hong Kong Awards for Industries as well as the Merit Award of the Retail and Supply Chain category of the Asia Pacific ICT Alliance Awards 2016. For more details, please contact HKPC at tel.: 2788 5555 or email: service@hkpc.org.
Chow Tai Fook attaches a RFID tag to each piece of jewellery to keep track of its status and location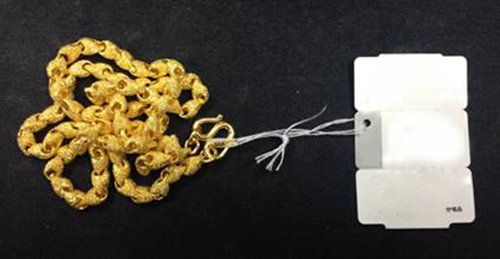 Chow Tai Fook's automated logistics and distribution centre at Shunde