Innovate for a Smart Future - Stay on top of your business with i4.0 tech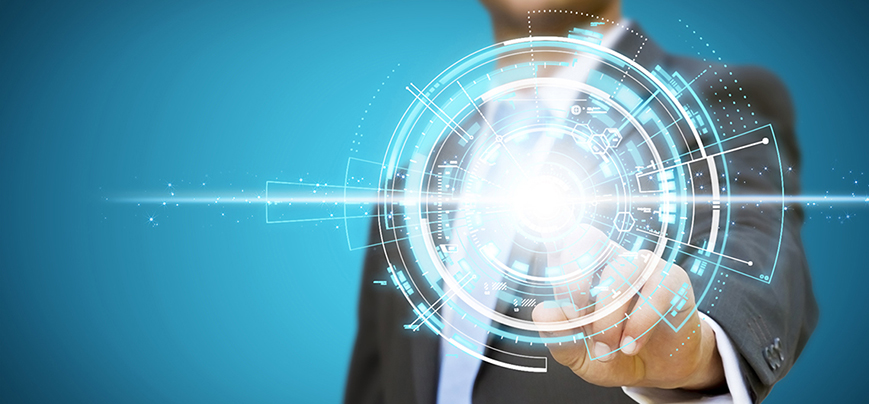 Get your business ready for the demands of today.
In a world where orders are becoming smaller, more frequent and personalized, it can be tough to stay ahead of your business.
That is where the digitization of your value chain through Industrie 4.0 (i4.0) can help.
With i4.0, you can:
What is i4.0?
i4.0 is the realization of smart production through the digitization of your entire value chain.

With i4.0, you can upgrade to a Factory of the Future and produce personalized products efficiently in a cost-effective way. Through digitization, you can also evaluate your company's innovative potential and work towards expanding it.
What will a Factory of the Future look like?

In an i4.0-ready factory's 100% automated and digitised process, you get a full view of what is happening in every part of your operations, allowing you to make real-time decisions to maximise efficiency and output.
It also reduces your reliance on labour so you can redeploy resources to grow your business, enabling the transition from being an Original Equipment Manufacturer (OEM) to becoming an Original Brand Manufacturer (OBM).
HKPC as Your Smart Solution Partner
With our extensive industry experience and team of experts, HKPC is your top choice for i4.0 implementation.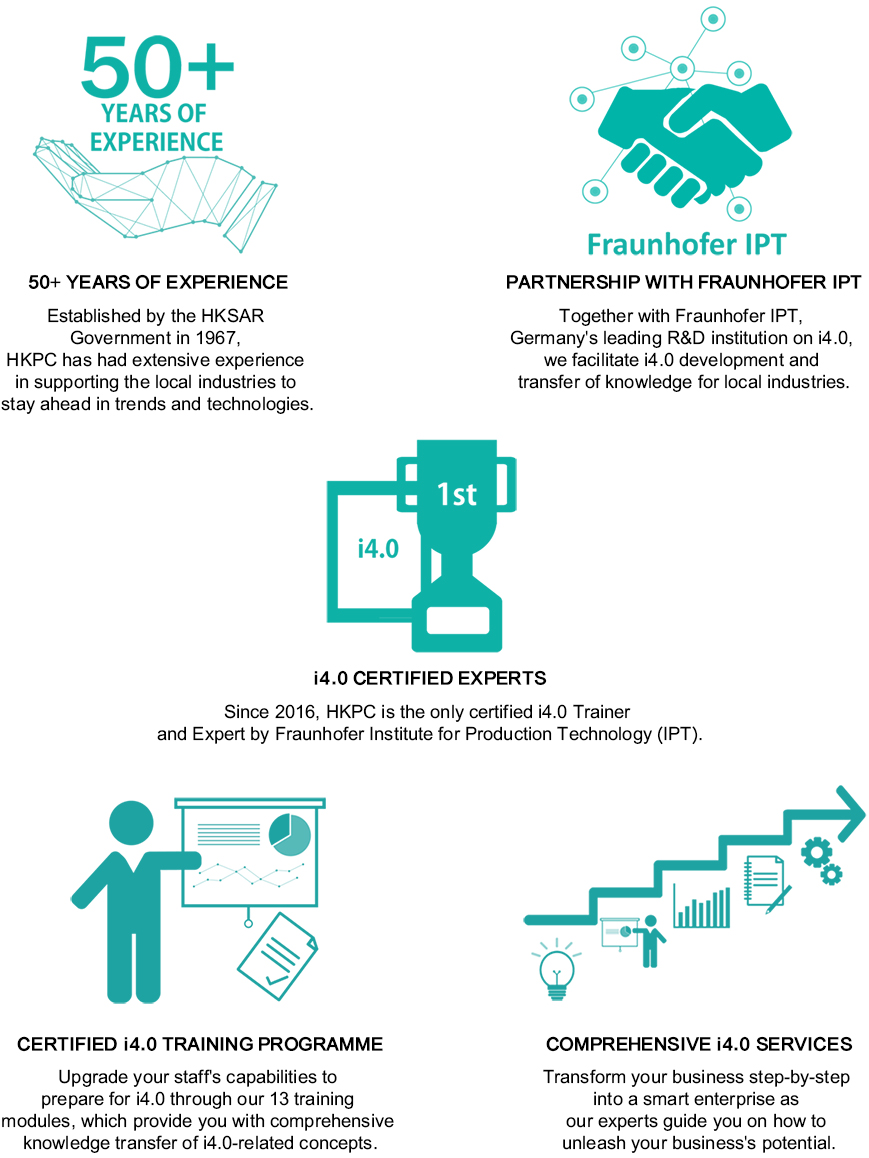 Take your first step towards i4.0 today
Contact us now to learn more, Email: service@hkpc.org.